Testimonials
"A little unorthodox in technique, but what an incredible feeling it was when I recognized that I could achieve more. I was created with everything I needed."
B. Wells , Executive (Wells Fargo)
"I thought Herman and his coaching would not be compatible for me since I am not musical at all. But Herman, helped me to discover the song in my heart...Purpose."
R. Middelton, Small Business Owner
"Very sensitive but yet straight-forward and direct. Exactly what I needed in my life." -D. Jameson
Afatia Thompson
Angelo & Veronica Petrucci
Barry Manilow
Beyonce
Desert Life Church
Dominic Amato
Earl Powell
EpTone
Genre Records
Honeywell Dynamics
Issac Hayes
J.D
J Records
Jade Johnson
Jennifer Hudson
Kilough Church by the Lake
Kingdom Records
Life Center Ministries
Mt. Paran Church of God
Music World Entertainment
Mighty Horn Ministries
Nancy Wilson
New Hope Christian Church
New Kids On The Block
PlayHouse Music
Phil Driscoll
Phil Tarver
Pistyle
Ricardo Sanchez
Sherice Mangum
Southwest Studios
Studio 2911
The Woodlands Christian Center
Victorious Life Church
Wynton Marsalis
Young Cee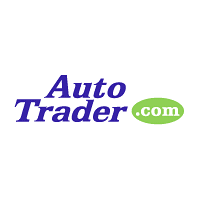 Earl Powell, Walter English,
Bill Grainer, Jennifer Hudson,
Bass: Mel Brown
Guitar: Patrick Hayes
Keyboards: Roney Jones
Producer / Arranger Herman Little III
TESTIMONIALS
​
"

Having been in the music field for over 40 years, I have experienced all kinds of music as well as musicians. Herman is a rarity among musicians. Herman recognizes that music is powerful and therefore is careful as to how it's used. With that being said, if you want to be taken into a different realm in the Spirit, allow this minstrel to share his heart, talent and giftings with you. You will never be the same... I'm not!

"
​ Pamela Dorsey-Lindsey, Executive Assistant
​
"
My time studying and learning with Herman Little was one of the most profitable times spent. It opened up new doors of understanding of leadership and helped me find deeper understanding ... I know that his message will transform and inspire you and you will leave richer, more blessed, and energized to change your world for the better.
"
Dr Adrienne Forstner-Barthell, Colon and Rectal Center of Arizona
​
Technology For The Troops
The production team collaborated with Director, Dennis Woods of Corporate Video Solutions laying the presntation groundwork for Honeywell to secure the contract for T- Hawk Micro-Air Vehicle.